Official launch - qboxx live in the Slack app directory.
Turn any message into trackable actions and stay on top of your work with qboxx.
For many users and entire companies, Slack has become the central communication hub.
These days work comes in the form of Slack messages. However, not every message can and should be answered and completed instantly. To keep up with the message flow and stay on top of everything we have build qboxx.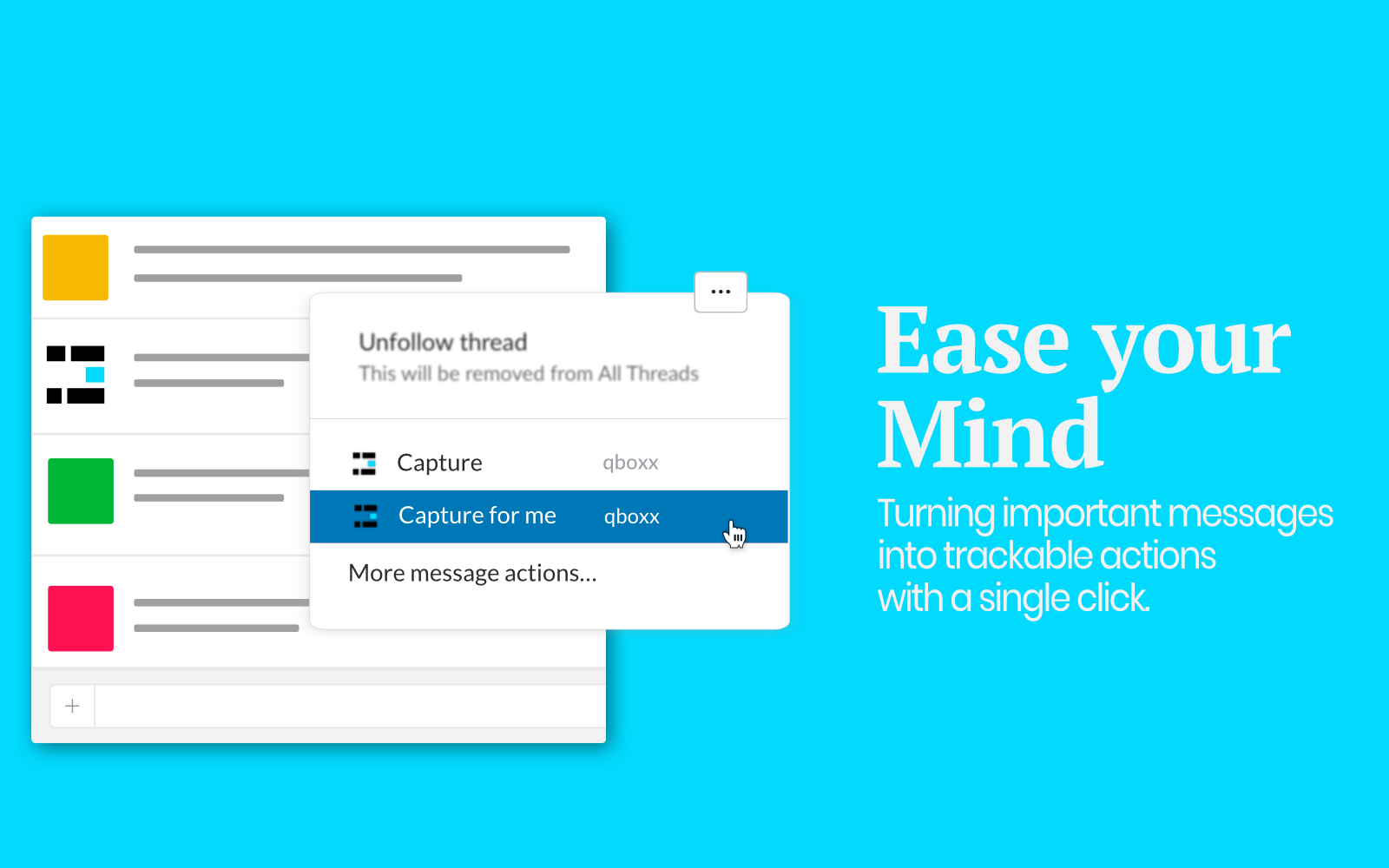 qboxx gives you a managed inbox and improved work structure:
Ease your mind and capture relevant messages with a single click.
Use /qboxx in every channel to get an overview - what needs to be done - is waiting - or is postponed.
Assign actions / todos to yourself or colleagues.
Complete actions or defer them for (automated) follow-ups.
Receive your daily action list and weekly reviews automatically in Slack.
Structure the work that happens on Slack and get it done ...and the best thing, you do not have to leave Slack. qboxx is 100% integrated within Slack. Actions and messages stay side-by-side. Get started instantly after adding qboxx to Slack.
Feel free to share your feedback, wishes and learn more about best practices: Slack Productivity Alliance.
qboxx for Slack - when work not just happens but gets done (GTD)
Contact developers at hello@thisisqboxx.com
qboxx in the official Slack directory.
Back to Blog